The chart can be saved to PDF or various image formats (JPEG / PNG / GIF / BMP).

Spreadsheet can be saved as MS Excel file.
1. Select Export from the tool-bar.

(Figure 1 : Export Chart)
2. The File Name, Width and Height are the required fields. All other fields are optional.
You can add optional margins, header and footer.

Watermark denotes, whether text is a part of the image or separate text (PDF export only). Always as watermark in image export.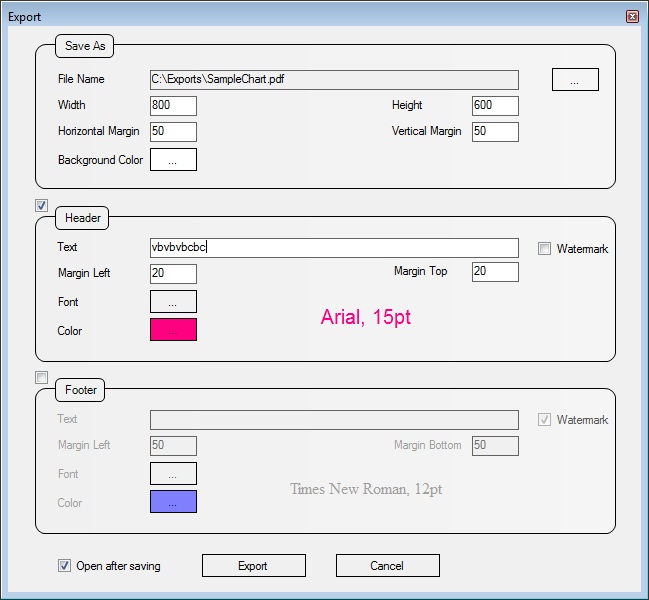 (Figure 2 : Export Settings)
3. Open / Import or Save as XLS file.
You can save the spreadsheet as XLS file. Also you can read an XLS file or can import XLSX data to the spreadsheet.

Also you can copy paste the data between spreadsheet and an MS Excel sheet.

(Figure 3 : Spreadsheet Tool-bar)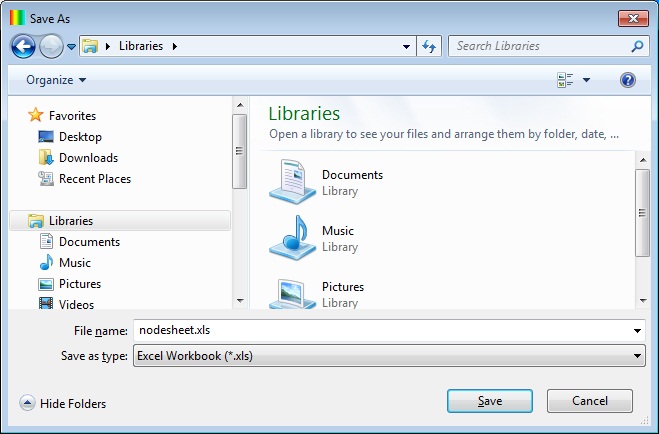 (Figure 4 : Save as XLS)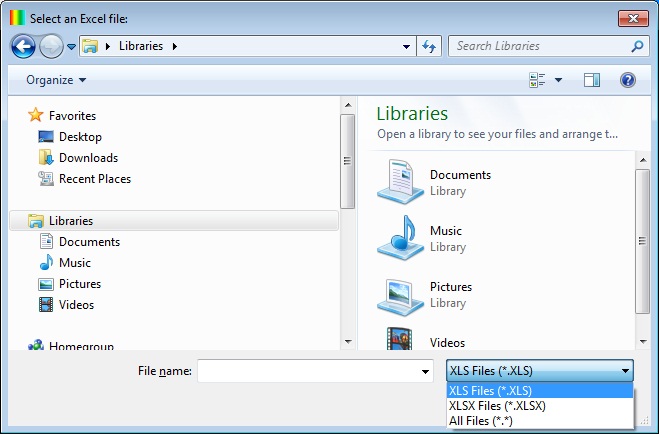 (Figure 5 : Open XLS / Import XLSX)