Shows charting of last x seconds (user-selected in tool-bar).

Different chart types (column, area etc.) and chart styles (2D/3D) are available.

You can maximize individual charts to full-screen, to see in detail.

The chart can be exported to PDF or to various image formats (JPEG / PNG / GIF / BMP).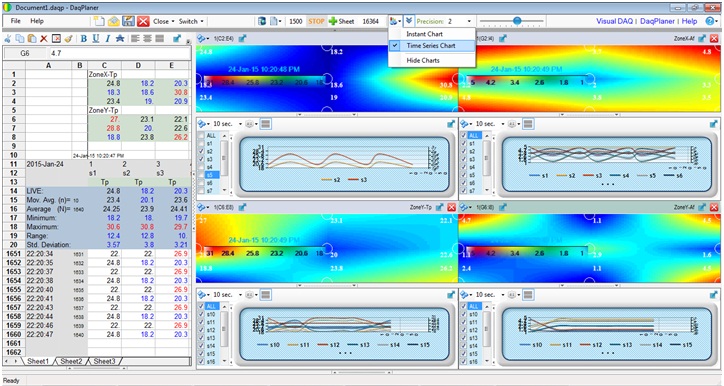 (Figure 1 : Time-Series Charts)